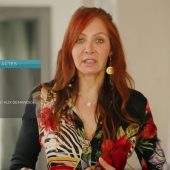 [vc_row][vc_column][vc_column_text]https://www.youtube.com/watch?v=R_9KBOQlF6A
Today, injections(Botox,HA…), mesolift, peeling, laser treatments… are harmless ,painless interventions,and are of immediate results with no mentionable side effects.these treatements go perfectly with today's aesthetic needs and preferences.
You can combine many treatments together in one session.
We can offer you,especially if you're traveling from a far away country, a microdermabrasion treatment to prepare the skin for the other treatments :
Botox
PRP followed by a meso of vitamins and shining products to hydrate and give a glow to your skin,then a LED light treatment
Skin booster to hydrate the skin.
All these cures can be done simultaneously in one or two days.
I advise patients to stick to resorbable products and insist on the product's brand name.
Finally,I'd like to refer to the fact that plastic surgery and aesthetic medicine cannot stop the aging process,it helps slowing it down.One has to accept the natural course of things and the impact of time on our bodies.
Careful not to abuse aesthetic medicine.
The Excessive use of plastic surgeries,fillers,lifting, Botox…. ends up in catastrophic results.
[/vc_column_text][vc_btn title= »Free quote » style= »gradient-custom » gradient_custom_color_1= »#0099db » gradient_custom_color_2= »#00cce2″ shape= »square » align= »right » i_icon_fontawesome= »fa fa-envelope-open-o » add_icon= »true » link= »url:https%3A%2F%2Fwww.medesthetic.net%2Fen%2Fcontact-2%2F||| »][/vc_column][/vc_row]