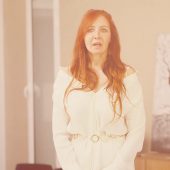 [vc_row][vc_column][vc_column_text]https://www.youtube.com/watch?v=ZFslJiOnnfQ
How to proceed
[vc_separator]
Go to the website
Fill the contact form with a detailed description of your application
Upload front,side,back photos of the zones you want to treat.
The photos are essential,they allow the doctor to make his initial diagnosis that will later be confirmed by the clinical examination.
A detailed diagnosis will be sent to you after examining the photos.
After Diagnosis a complementary exams will be required.it's preferable that you do those exams in your country in order for you to benefit from the health insurance policy of your choice.
The results of these exams should be sent back to us in order to have the surgeon's and anesthetist's agreements for the intervention.
[/vc_column_text][vc_btn title= »Free quote » style= »gradient-custom » gradient_custom_color_1= »#0099db » gradient_custom_color_2= »#00cce2″ shape= »square » align= »right » i_icon_fontawesome= »fa fa-envelope-open-o » add_icon= »true » link= »url:https%3A%2F%2Fwww.medesthetic.net%2Fen%2Fcontact-2%2F||| »][/vc_column][/vc_row]