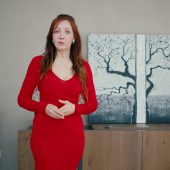 [vc_row][vc_column][vc_column_text]https://www.youtube.com/watch?v=5Pg9z9liby8
HA= Hyaluronic acid
[vc_separator]
Hyaluronic acid is a substance that is naturally present in the human body. It is found in the highest concentrations in fluids in the eyes and joints.This molecule has a highly hydrophilic properties,it acts as a cushion and lubricant when introduced to different skin layers : dermis,epidermis…., therefore earning its reputation as a potent moisturizer.
This molecule gives the epidermis more glow, better tone and elasticity making the skin look years younger.it gives your face a soft and tender feeling to the touch similar to baby skin.
The decrease in HA level in the dermis ,for whether it's due to the natural occurring aging process or for bad hygiene and wrong lifestyle choices, makes the skin become dry,sensitive and dull which the results in developing wrinkles.
However, Our Labs have developed a substance :
That is Identical to the organic human molecule and is not fabricated by animals
That is not recognized by the human organism as a strange body.
That doesn't a preprocedure skin test.
That is completely resorbable.
That comes in the form of a lightly transparent gel that can be reticulated ,thanks to its volumizing properties, to fill, redraw face lines and correct the flaws.
The Hyaluronic Acid is used to treat :
Nasolabial folds
Under eye tear through and black circles
Marionette Lines
Forehead wrinkles like the lion's wrinkle
Hallow and saggy cheeks and cheekbones
Nose and Neck flaws
Hallow temples
Eye bags and Black circles
HA makes your face look younger and firm by acting as a lifting agent.
Important information to keep in mind :
[vc_separator]
Hyaluronic acid can also be used for hydration only not as a filler to maintain elasticity ,correct skin degradation and fight aging marks (ex. Skinbooster)
It's the closest thing to Natural,that you can find in the variety of beauty care products
It's completely expected and normal to have some swelling and redness around the injected areas that can last up to 2 days,but the positive results and change is visible as immediate as the injection is taken
There's no specific age range for this procedure,there's only certain requirements.HA corrects the imperfections and fights against aging marks and dehydration
This procedure doesn't require any preparations and can be done at any time of the year
The HA treatments are wanted and taken by both Men and Women
[/vc_column_text][vc_btn title= »Free quote » style= »gradient-custom » gradient_custom_color_1= »#0099db » gradient_custom_color_2= »#00cce2″ shape= »square » align= »right » i_icon_fontawesome= »fa fa-envelope-open-o » add_icon= »true » link= »url:https%3A%2F%2Fwww.medesthetic.net%2Fen%2Fcontact-2%2F||| »][/vc_column][/vc_row]