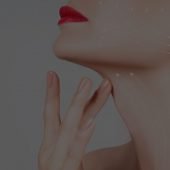 [vc_row][vc_column][vc_column_text]
Mesolift is a classic aesthetic treatment that rejuvenates and tones your skin.
This treatment is designed to fight skin aging signs.
The treatment gives maximum hydration to the skin.
Vitamins and nutrients are injected directly to the dermis.
The cocktail contains a mix of vitamins and minerals, vitamin C, E and non-reticulated hyaluronic acid.
The products injected are natural and well assimilated by the body :
Can be injected to the face,neck, Neckline,the back of the hand and the scalp (capillary mesotherapy)
This treatment is possible for all ages , and for women and men equally.
For people younger than 35 years ,this intervention helps keep the skin hydrated and young
From the age of 35 to 50,the treatment helps avoid skin dryness
For all ages,this treatment,hydrates ,nourishes and repairs the skin from the smoking effects ,bad hygiene and UV rays.
How frequent can you take this treatment ?
[vc_separator]
The ideal frequency for this treatment depends on many factors :
Your skin type and needs
Your Age
The severity of skin damage is diagnosed by your dermatologist or your plastic surgeon.
A mesolift session does not exceed 30 minutes.
It's advisable to follow a protocol of 3 successful and close sessions.one session every 2 weeks, then one session every month or every 3 to 6 months depending on your skin condition and your age.
The skin then regains its elasticity,color,and softness.
The results are immediate once the cure is done.
This treatment gives better resultsif it's taken after a soft peeling by fruit acids that will eliminate the dead cells ,then a PRP cure followed by a LED treatment session. These combined acts will stimulate the skin and reinforce the treatment.
[/vc_column_text][vc_btn title= »Free quote » style= »gradient-custom » gradient_custom_color_1= »#0099db » gradient_custom_color_2= »#00cce2″ shape= »square » align= »right » i_icon_fontawesome= »fa fa-envelope-open-o » add_icon= »true » link= »url:https%3A%2F%2Fwww.medesthetic.net%2Fen%2Fcontact-2%2F||| »][/vc_column][/vc_row]