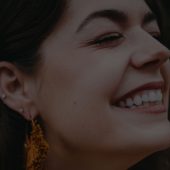 [vc_row][vc_column][vc_column_text]
You need to know that 3 types of exfoliation is possible in Tunisia :
Light peel
Medium peel
Deep peel
The choice of the peel type depends on the severity of skin imperfections to be treated.
The reason behind skin peeling is to rejuvenate it and remove dead skin cells.
Light peeling
[vc_separator]
It's about applying a glycolic acidic solution(fruits acid) to the patient's face that will :
Oxygenate the skin
Eliminate dead skin cells
Stimulate collagen production
Stimulate cell rejuvenation
Light or superficial peeling is possible for all skin tones.
This cure is perfect for :
Skin damaged by smoking and bad life style
Greasy skin
Skin with acne and excessive sebum production
Acne scars ,the peeling eliminates the dark spots and cleans the pores and closes them.
It's advisable de have 4 to 5 peeling sessions per year ,especially in winter months.
These sessions can be associated to a PRP cure and a mesolift for better results.
It's mandatory to prepare your skin for exfoliation 3 to 4 weeks in advance, by following your dermatologist's recommendations which will allow the glycolic acid to better penetrate the skin.
Peeling is not advised for a tanned skin.
Protect your skin with a thick layer of sunscreen before and after the peeling.
The peeling process lasts about 20 minutes.
Medium Peeling
[vc_separator]
It's the same peeling process ,but the product applied is more potent.
This peeling treats remarked wrinkles and minor wrinkles,fights skin aging,skin pigmentations , dilated pores and acne scars.
The applied solution will stimulate collagen production in the skin.
Many applications are possible depending on the skin thickness.
At the end of the session the doctor rinses the face and applies a moisturizing cream.
This type of peeling can be applied to the whole face or to certain zones like around the eyes and mouth.
Deep Peeling
[vc_separator]
In this case,the product used is highly potent, Phenol.
The implications are visible and take days if not weeks to disappear, so you'll be needing a timeout from social bonding for several weeks.
The old skin will peel naturally leaving the place for the new vivid one.
Dry scales of skin will appear in the 2 to 3 days after the session and will peel and fall off 6 days later.
After the 2nd week ,the skin seems rejuvenated.
This peeling clears the skin , eliminates pigmentations and dark spots and fixes the small wrinkles and skin imperfections.
Phenol peeling
[vc_separator]
Peeling with phenol,one of the most potent peeling methods,it's known to help the skin reagain its tonicity and firmness.
[/vc_column_text][vc_btn title= »Free quote » style= »gradient-custom » gradient_custom_color_1= »#0099db » gradient_custom_color_2= »#00cce2″ shape= »square » align= »right » i_icon_fontawesome= »fa fa-envelope-open-o » add_icon= »true » link= »url:https%3A%2F%2Fwww.medesthetic.net%2Fen%2Fcontact-2%2F||| »][/vc_column][/vc_row]