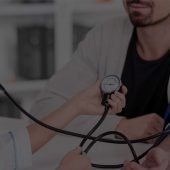 Preoperative Plastic Surgery Tests
[vc_row][vc_column][vc_column_text]
Although going under aesthetic surgery is the patient's choice,The doctor cannot proceed without making the necessary pre-operation exams.
It's preferable to do these exams in your country before coming to Tunisia,that will save you time and money by detecting any possible contraindications or anomalies that might prevent or delay the intervention.
It's important to assure the agreement of your treating doctor in case of chronic or serious diseases and to have your medical file sent to us so that our doctors and anesthetists and surgeons study your file and decide whether to do the operation or not.
In Conclusion, these exams won't be included in the intervention cost but will be covered by your personal health insurance policy if the exams are prescribed by your treating physician.
[/vc_column_text][vc_btn title= »Free quote » style= »gradient-custom » gradient_custom_color_1= »#0099db » gradient_custom_color_2= »#00cce2″ shape= »square » align= »right » i_icon_fontawesome= »fa fa-envelope-open-o » add_icon= »true » link= »url:https%3A%2F%2Fwww.medesthetic.net%2Fen%2Fcontact-2%2F||| »][/vc_column][/vc_row]