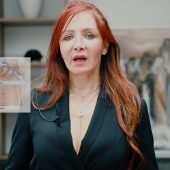 [vc_row][vc_column][vc_column_text]https://www.youtube.com/watch?v=MoopgB-CNkc
Abdominoplasty, lipectomy, minima plasty…. These terms represent the aesthetic surgery of the tummy.
It's recommended to remove the excess skin and fat after weight loss or after repetitive pregnancies and childbirth,where the skin is stretched and damaged.
3 approaches are possible in this intervention :
A simple isolated liposuction
A minilift also called minima plasty
Abdominoplasty
L'abdominoplastie n'est donc non pas seulement une chirurgie esthétique, elle est également fonctionnelle (réparatrice) puisqu'elle permet au patient de retrouver confort et soutien musculaire du tronc.
Pour embellir le ventre, trois approches peuvent être employées :
Une simple liposuccion isolée.
Un min-ilift dit 'plastie à minima'.
Une plastie abdominale intégrale.
La liposuccion
[vc_separator]
Dans le cas où le patient est jeune, que la tonicité abdominale et cutanée sont conservées et qu'il n y a pas d'altérations cutanées, une simple liposuccion peut suffire à retrouver un ventre harmonieux et plat. La graisse du ventre n'ayant pas la faculté de se multiplier à nouveau, on n'observe pas de récidive si une hygiène de vie équilibrée est observée par la suite.
La mini-abdominoplastie
[vc_separator]
Lorsque le diagnostic constate un amas graisseux ou un excédent de peau situé essentiellement dans la partie inférieure de l'abdomen, sous le nombril, le traitement consiste en :
Une liposuccion pour éliminer l'excès graisseux sur l'ensemble de l'abdomen.
Un décollement modéré de la peau située sur la partie inférieure du ventre : du pli pubien jusqu'au nombril, pour remettre en tension la peau et les muscles.
Un retrait de la peau excédentaire. La peau saine est re-drapée vers le bas et l'incision est suturée.
Avec la mini-abdominoplastie, il n'y a pas de transposition du nombril et donc aucune cicatrice ombilicale. L'incision qui formera la cicatrice est camouflée dans la zone du maillot, au niveau du pli pubien. Elle est bien plus courte que celle d'une abdominoplastie.
Before the Intervention
[vc_separator]
A complete blood check
Follow an iron and arnica cure
Avoid aspirin for at least 10 days before the intervention
The intervention day
[vc_separator]
The patient must be fasting
The operation is performed under general anesthesia
A 2 day hospitalization
The intervention lasts between 1h30min and 3h30min.
After the intervention
[vc_separator]
The patient leaves the OR wearing a compression garment to be worn for 3 to 4 weeks.
Some drains will be placed for 48 hours in case of abdominoplasty and minima plasty.
Strong painkillers (sometimes even: morphine) anticoagulants and antibiotics will be prescribed.
The treated zones will bruised and swollen.
It's possible to have a curved posture the first week.
A shower is possible 3 days after the intervention.
The convalescence from abdominoplasty is around 3 weeks.
Sessions of lymphatic drainage are recommended to limit the swelling.
Results
[vc_separator]
The final result is observed in 3 months that will be most noticeable in 6 months.
Physical exercise is possible after 2 months.
Scars will mature within a year.
Stay duration in Tunisia
[vc_separator]
It should be a stay of 5 days and 4 nights in Tunisia to make sure that you can go back safely to your country afterwards.
Prices
[vc_separator]
Tummy liposuction : 1800 euros
Mini-abdominoplasty : 2000 euros
Abdominoplasty : 2600 euros
Liposuction + abdominoplasty : 3000 euros
These prices do not include your plane ticket's cost or preoperation tests fees.
[/vc_column_text][vc_btn title= »Free quote » style= »gradient-custom » gradient_custom_color_1= »#0099db » gradient_custom_color_2= »#00cce2″ shape= »square » align= »right » i_icon_fontawesome= »fa fa-envelope-open-o » add_icon= »true » link= »url:https%3A%2F%2Fwww.medesthetic.net%2Fen%2Fcontact-2%2F||| »][/vc_column][/vc_row]