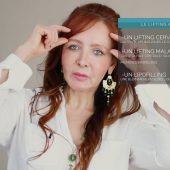 [vc_row][vc_column][vc_column_text]https://www.youtube.com/watch?v=hLB8I5Z9Zgg
Face lift consists of pulling the skin and the neck muscles to make the face look oval and tight.
The scar of this procedure is hidden behind the ears and reaches the scalp.
This intervention can be associated to one of these interventions :
Malar lift
Temple lift
Forehead lift
Blepharoplasty
Lipofilling
Rhinoplasty (nose correction)
Liplift
[/vc_column_text][vc_column_text]
Before intervention
[vc_separator]
Prepare a full blood check
Follow an arnica cure
Avoid taking aspirin or any similar medications for at least 10 days before intervention
Take a 3 week vacation from work
The intervention day
[vc_separator]
Patient should be fasting
The intervention is performed under general anesthesia and lasts for 2 to 3 hours
The hospitalization lasts for 24 to 48 hours
After the Intervention
[vc_separator]
The patient will wake up with bandages covering all their head,and it should be kept in place for 24 hours and then will be removed before you leave the clinic
Swelling and bruisers will appear ,and it's completely normal
You don't have to worry about noticing a certain asymmetry during the first weeks because the swelling can't be even in both sides.also some stiffness in the neck can persist for a few months
Some numbness is possible for sometime after the operation
Painkillers and antibiotics are prescribed for 7 days
First shower is possible within 3 days from the intervention after the first post-operation visit.
Scars
The scars are well hidden in the natural folds and become almost invisible in time.
Results
[vc_separator]
The results are visible within 3 months from intervention,and the final results are noticed within a year.
Stay duration in Tunisia
[vc_separator]
It should be a stay of 7 days and 6 nights in Tunisia to make sure that you can go back safely to your country afterwards.
Prices
[vc_separator]
The cost of the face lift intervention in Tunisia depends on the interventions associated to it, starting from 3200 euros.
These prices do not include your plane ticket's cost or preoperation tests fees.
[/vc_column_text][vc_btn title= »Free quote » style= »gradient-custom » gradient_custom_color_1= »#0099db » gradient_custom_color_2= »#00cce2″ shape= »square » align= »right » i_icon_fontawesome= »fa fa-envelope-open-o » add_icon= »true » link= »url:https%3A%2F%2Fwww.medesthetic.net%2Fen%2Fcontact-2%2F||| »][/vc_column][/vc_row]