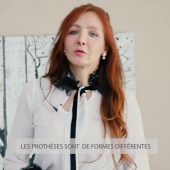 [vc_row][vc_column][vc_column_text]https://www.youtube.com/watch?v=angS7_tsTIw
Genioplasty is the surgery performed on the chin by either increasing or decreasing its size.
The intervention can be done when we decide that the chin is either :
Protruding (Prognathism)
Receding
Before Intervention
[vc_separator]
Take a one week vacation from work
Have a full blood check before coming to Tunisia
Xray imagery
Avoid taking aspirin at least 10 days before the intervention
Follow an arnica cure for 3 days before intervention
The Day of the intervention :
[vc_separator]
Patient must be fasting
Intervention is performed under general anesthesia
Operation requires at least a 3 days hospitalization
The operation lasts between 40 minutes and 3 hours depending on the intervention plan
After the intervention
[vc_separator]
The intervention is almost painless
In some cases,a compressing pads and bandages are placed for 3 to 5 days
Some edema and bruisers may develop in the intervention area but will disappear rapidly.
Results
[vc_separator]
The results are instantly visible and will continue to improve within 3 months from the operation.
This operation is usually associated to rhinoplasty.
Genioplasty is a simple,everlasting and efficient intervention.
Stay duration in Tunisia
[vc_separator]
It should be a stay of a minimum of 5 days to 1 week in Tunisia to make sure that you can go back safely to your country afterwards.
Prices
[vc_separator]
The cost of the genioplasty intervention in Tunisia is 2000 to 3000 euros depending on the interventions to be affected.
These prices do not include your plane ticket's cost or preoperation tests fees.
[/vc_column_text][vc_btn title= »Free quote » style= »gradient-custom » gradient_custom_color_1= »#0099db » gradient_custom_color_2= »#00cce2″ shape= »square » align= »right » i_icon_fontawesome= »fa fa-envelope-open-o » add_icon= »true » link= »url:https%3A%2F%2Fwww.medesthetic.net%2Fen%2Fcontact-2%2F||| »][/vc_column][/vc_row]